When I first started with iFrog, it was iFrog Digital Marketing. I'd heard rumblings of a rebrand, but I was curious how this rebrand would affect my job, as well as how we could pull off a rebrand in a pandemic year.
To rebrand a company is not as easy as flipping a switch. It takes months, sometimes years, to get it right. The iFrog rebranding campaign is one of my favorites since I hopped on this pirate ship, especially because I was able to see it built before being launched.
It was obvious to us from the onset — we are no longer a small boutique style agency. That's what the Marketing and Executive teams focused on with this rebirth from iFrog Digital Marketing to iFrog Marketing Solutions. The team grabbed everyone's attention with the coy countdowns and announcements of change coming soon, and the execution was well-received. People knew something big was coming, but they didn't know what. I enjoyed the cheekiness of the messaging. It showed our personality as a company as well as how strong our Creative team is when producing images, animations, and videos.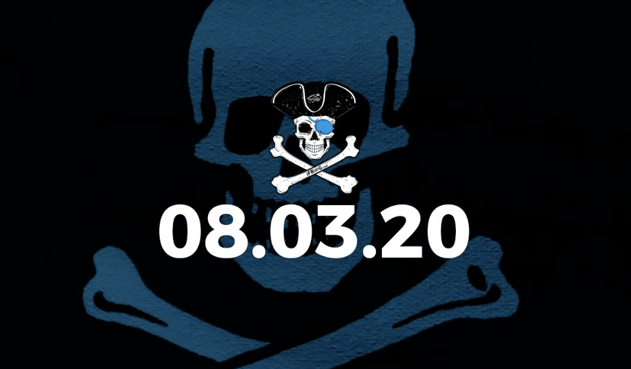 When you visit our new homepage, the first image you see is a big, illustrated brain. It speaks to our visual identity: A.I., Machine Learning, & Human Brain Power. Navigating through our new pages, you see our mission, our Guiding Compass, our values, you see the importance of the intangibles showcasing why our partners choose to work with us.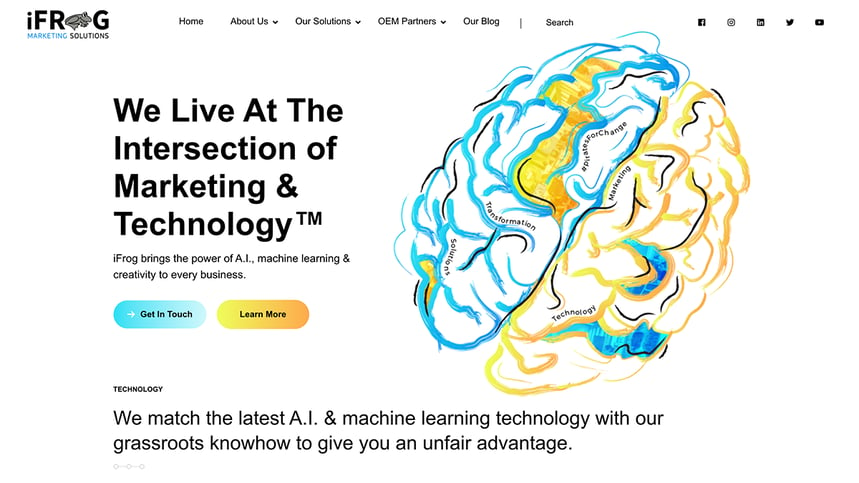 Our culture and our people pages are clearly displayed, including our pictures. We want future partners to feel at ease knowing they are not just a ticket number. Every partner has a team full of pirates wanting to help them, sometimes before they even have to ask.
As my journey continues on the pirate ship, I know there will be more campaigns I grow fond of. I know there will be campaigns I get to put together for our partners that are going to excite me, drive me nuts, and exceed all my expectations. Until then, this rebirth will stick with me as one of my favorites. If you're reading this and haven't checked our site out yet, what are you waiting for? You're already here thanks to this blog, I recommend navigating around and giving it a look. I guarantee you'll be as impressed as well.