2020 was a lot. The world was in a frenzy, we were in a frenzy, and design trends were in a frenzy! At the rate things are going, I would not be surprised if the dreaded Comic Sans or WordArt made a comeback in 2021.
Thankfully for all of us, that's not the case. 3D illustrations, line art, and minimalism took off in 2020, and those trends will stay relevant in 2021. Additionally, I predict that 2021 will be all about recovery. By taking 2020's design trends, we can elevate them to a new level to create harmony and comfort.
Monochrome / Duotones / Limited Color Palettes
Monochrome is the presentation of a single color in different shades. Duotone refers to a design made up of two contrasting colors. Both of these practices create a limited color palette, which is not only excellent for consistent branding, but also creates a unique Warholian pop-art effect that is not only pleasing to the eye, but taps into nostalgia.

Nostalgic Design
2021 is going to be all about comforting the broken soul of 2020. What's the best way to do that? Nostalgia. Nostalgia has recently been a huge force of nature in all avenues, whether it is a remake of a classic movie, a reboot of an old tv show, the re-release of old video games, or the world's reignited interest in Pokemon cards, nostalgia has entered the chat (Editor's note: Cue *door opening* sound effect). 2021 is going to be all about incorporating nostalgic elements into modern design. It could be the creation of a user interface that looks like an old Street Fighter game or making a poster that looks like it's from a psychedelic rock concert in the 1960's. Maybe it is creating illustrations of characters that look like they are in the style of an old Disney movie. The possibilities are seemingly endless.
Mixed Media
Mixed media is the practice of utilizing more than one medium of art to showcase a design that features a harmonious fusion of vector illustration and photography, photography and painting, vector and origami, or any other combination you can think of. This practice creates a contrast that can be bold and striking and you will be seeing it quite frequently in 2021.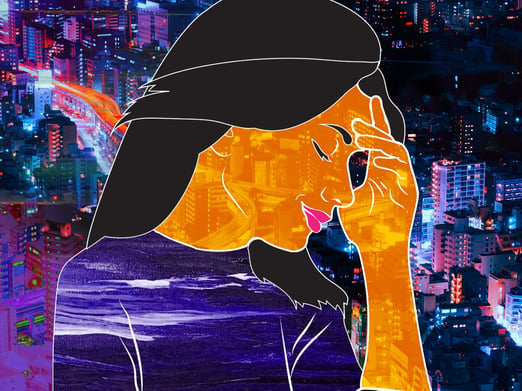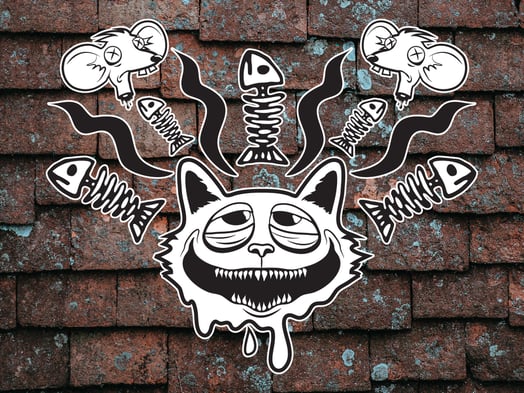 Designing for Dark Mode
Dark mode for devices has already taken off and become popular, but many have been left with the dilemma that designs created for light mode don't work as well visually in dark mode. Dark, transparent images are not visible or bright images are harsh against the dark mode background. 2021 is all about updating these images to be dark mode friendly when applicable. This includes showcasing images with more muted colors that are easy on the eyes, and logos, text, and illustrations that are visible in both light and dark modes.
Inclusive and Socially Conscious Design
If 2020 taught us anything, it's that we need to be aware of not only how we exist in the world, but we need to look through the eyes of others and understand their experiences as well. Inclusive design is just what it sounds like: being inclusive to all people. There are obvious ways to achieve this such as showcasing diverse models of all races, genders, body types, and orientations in stock photos and illustrations, but there are other ways in which designers don't always think. We can make sure a user interface is clearly labeled and easy to understand without the use of color, keeping colorblind people in mind. We can make sure we aren't using a lot of flashing animations for those who suffer from seizures and we can make sure to break up large blocks of text for those with dyslexia.
Being inclusive also means being socially conscious. Let's say we are creating an ad for a music streaming service. The world is obviously different, so showing an image of people partying it up at the club doesn't make sense in this day and age. Showcasing a photo of someone dancing alone in their room while their friends also dance to the music on video chat is an example of relevant and inclusive to the current time we are in.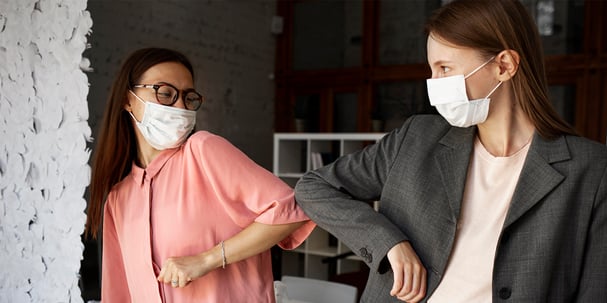 Of course we will continue to be conscious of the new world we live in, stand back up and pick up the pieces of 2020, but we will also find comfort in the design techniques that will create nostalgia and an escape — even for a moment — in 2021.
At iFrog Marketing Solutions, our Creative team always has our collective fingers on the pulse of upcoming design trends. We embrace different media to be innovative for our partners and give them bold assets that stand out from their competitors. Are you ready to be creative with us? Contact us today!