As the customer journey changes, we can see that customers no longer base their loyalty on price or product. Customers remain loyal to brands due to the experiences they receive. What are you doing to acquire new customers and to keep your current customers from leaving?
At iFrog, we understand
That Precision Marketing is dependent on gathering data about customer behavior.
The success of campaigns depend on a deep understanding of market segmentation & data.
That customer interactions are vital to the success of any brand. First to last interaction, all serve distinct purposes.
Our partners obsess over speed to market & so do we.
The need for transparency. We uphold transparency in every action we take. Integrity is a non-negotiable.
We are thrilled to introduce

An effective customer experience product that leverages online & offline media to improve retention, promote brand awareness & boost sales with a personalized omnichannel approach and powerful messaging.
We consume content in so many different ways — from our mailbox to our phones to our computers — and iQ: ReDirect allows you to reach customers in the most direct and cost effective ways.
How Does It Work?
It starts with clear and concise business rules & objectives. Our team works with you and your team to deliver a tailored plan that can cover various methods of online and offline marketing.
We place a pixel on a customized landing page or website.

The pixel assigns a unique ID to anonymous consumers when engagement triggers are activated.

We match the unique ID assigned to anonymous consumer with household address, email address and other information.

We send locally branded, personalized email to consumer within 24 hours of match.

We send locally branded, personalized direct mail to consumer within 48-72 hours of match.
The power is in the pixel. When you place the iQ: ReDirect pixel on your website or landing page, it creates a unique ID for shoppers, tracks their online behavior and gives you actionable insights on those shoppers who are ready to buy.
Whether the customer visits a single landing page or performs a set of predefined actions, this product identifies key behavioral patterns and is fully customizable based on your customers, products or services.
Automated Email Marketing & Automated Direct Mail
It isn't a secret that email marketing is one of the most effective ways to reach consumers. As more people work from home and work from their desktops, connecting with people in their living rooms is more important than ever.
With iQ: ReDirect, about 50% of your website traffic will be matched back to an email address and 70% of your website traffic will match back to a physical address.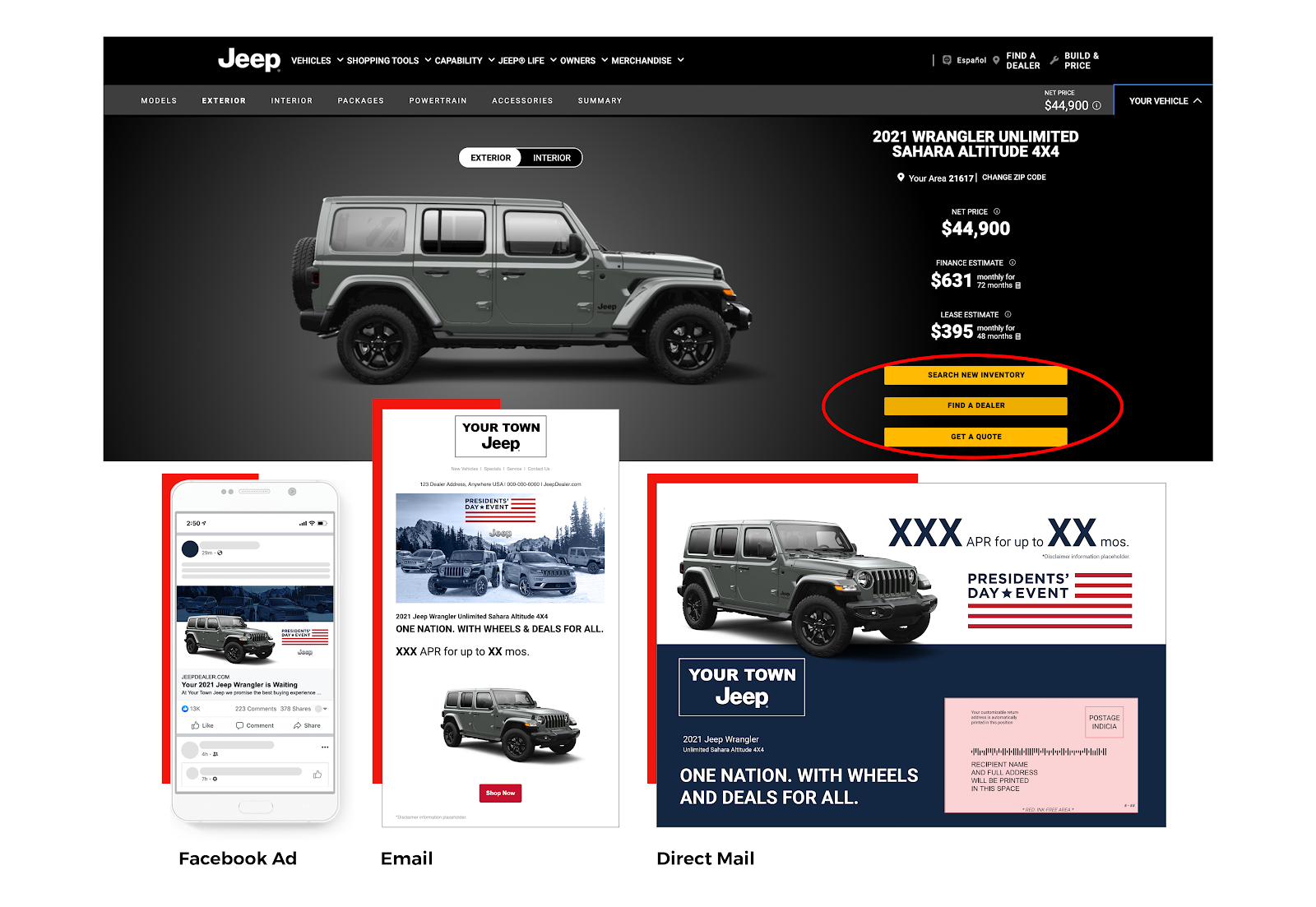 In today's marketplace, with our reliance on technology and computer screens, it might be easy to write off direct mail as being a thing of the past. But think about your own journey at your mailbox. Chances are, you review every piece of mail before you decide whether to keep or toss it. Research suggest that it matches the ROI of social media!
According to the USPS, 58% of the mail American households receive is marketing mail and 41% of Americans of all ages look forward to checking their mail each day. (source)
HOME IS THE NEW HEADQUARTERS, this is an opportunity for local outlets to engage in a big way!

Make brand strategy a brand reality
We help our partners make brand strategy a brand reality, and we make sure to cover any objectives such as awareness, consideration, conversion, and loyalty that matter to the core of their business.
When you partner with iFrog, you can count on 1-on-1 communication that's backed by a team of experts. We work with you and plan collectively to set goals for the future with enough agility to pivot as needed. We are driven by results where we focus on business outcomes while continuously testing new ideas to drive innovations and sustainable competitive advantages.
Chat with us to see if iQ:ReDirect is right for your business.